Create your own Workout with the Workout Creator
If you have an active Coach subscription you have the ability to create your own standalone workout in the app.
The Workout Creator allows you to create your own workout by selecting the exercises that you want to include and the number of rounds you wish to complete. You are able to personalise the exercises by further specifying the number of reps, or length of time for each exercise. You can also state the exact weight to be used for any weighted exercise.
Once you have saved a workout, you have the ability to complete this whenever you wish and you can also share this with other Athletes and challenge them to complete it.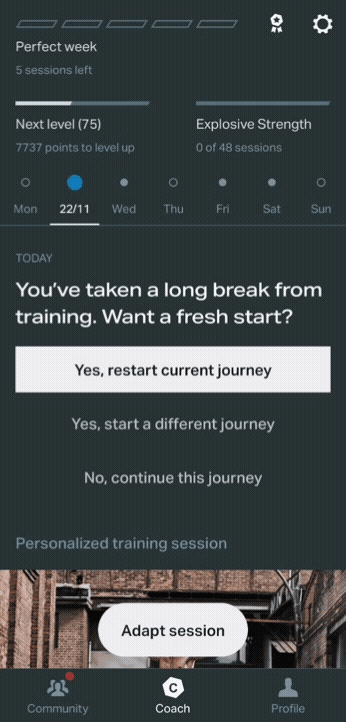 This feature is still under development so please note that the following features are not supported yet:
Completed custom workouts will not be considered by the Coach when it comes to assigning your future sessions

Any exercises completed as part of a custom workout will not be counted towards any challenges or skill progression

All distance exercises and sprints/running are excluded. It is not possible to include them in any custom workout.