How do I use weights in my Dumbbell or Kettlebell Journey in the Training app?
Once you select this a Dumbbell or Kettlebell Journey you will be able to inform the Coach which exact weights you have available to you to train with.
All this is managed in your Coach settings. To either add, remove or change your available weights at any time please follow the below steps:
Tap on the settings icon in your "Coach" tab.
Tap on "Equipment"
Scroll down to "Dumbbells" or "Kettlebells" (depending on your Journey) and click on the "edit" icon
Add or remove your weights as required
Make sure to tap the "Update settings" button to save the changes you have made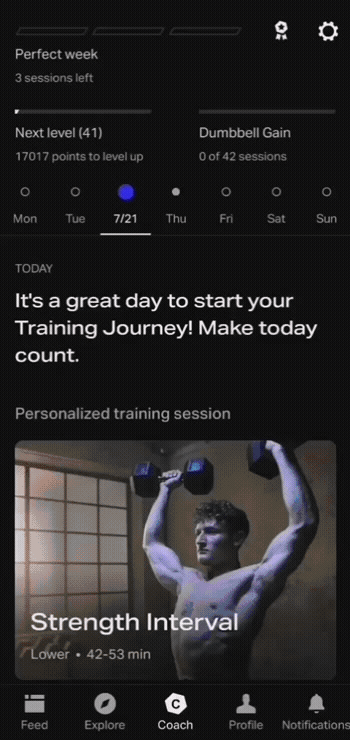 If you have other questions about your Dumbbell or Kettlebell Training please feel free to take a look in our Community Forum.